The best way to keep your hands free from Germs & deadly Bacteria is to use Hand Sanitizer. And as of now we are at the risk of spreading Coronavirus , it's a need to have the Best Hand Sanitizer for Coronavirus in India.
It is also recommended to use N95 Facial Masks in public places, you can check out below article for more information on them.
→ Top-10 Best Coronavirus and Pollution Protection Mask in India (March 2020)
So below are the Best Sanitizers in India for Coronavirus Protection.
Sterillium (Recommended)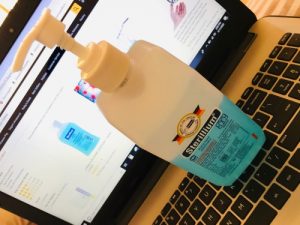 I recommend as I personally use it. Sterillium is an Alcohol Based Hand Disinfectant which is widely being used in hospitals. Sterillium provides instant action against germs and bacteria present with long lasting effect of 6-7 hours.
You can buy Sterillium for Home use on Amazon India through below links.
→ Sterillium Hand Sanitizer 100ML Pack
3M Avagard Handrub 500ml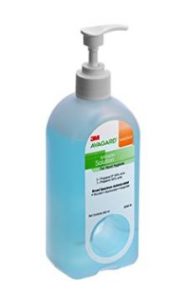 Next Best Hand Sanitizer of Coronavirus safety is from well known and trustworthy brand 3M. It is also an alcohol-based disinfectant used for Hand Hygiene and Infection Control.
You can buy this online from Amazon through below link.
Rubbermaid 3486577 FLex Refill – Alcohol Sanitizer 1000 mL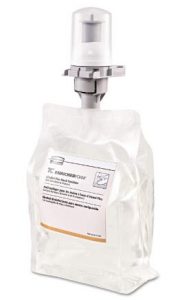 Rubbermaid is another Alcohol-Based Hand Sanitizer which available in India as of now.
You can check it's availability on Amazon for your area.
→ Rubbermaid 3486577 FLex Refill Hand Sanitizer
VITRO Hand Disinfectant 100 ml (Hand Sanitizers)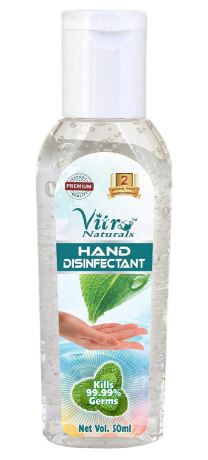 These Small Pocket Hand Sanitizers can be very useful to keep our hands germs free.
This is alcohol-free Sanitizer with a natural essential oil base.
You can buy it online at below link.
→ VITRO Hand Disinfectant 100 ml (Hand Sanitizers)

Check other available Hand Sanitizers on Amazon India here

Also check,
List of Household Items Needed for New Home in India 2020
10+ Best Hair Dryers in India 2020
10+ Best Hair Straighteners in India 2020
Best Vacuum Cleaner for Home/Office/Car in India 2020 | Buying Guide