With the second wave of Covid 19 in India, there is ample need of Coronavirus protection masks in 2021.
As WHO suggest that every mask should be dumped after the first use itself, it is still not possible with the most popular Cotton masks in India.
Also, filtration used in Cotton masks, though looks thick, is not any better than Surgical mask.
So I advice you to use the Best Surgical mask for a day (about 6-7 hours) and dump it after use. The more we are cautious about using the right mask, the more safe we will be.
N95 masks are the best mask for coronavirus protection, but are advised for use to frontline workers and doctors. A normal human being like us can use a surgical or a cotton masks in India. Provided that Surgical masks are dumped after one long use, and Cotton mask is washed daily.
So here I have listed some Best Coronavirus Protection Masks from Amazon India. Some of them are available, and in case of unavailability you can consider below listed N95 Masks as Best Coronavirus Mask Brands in India.
Best Available Mask Brands in India Right Now (2021)
Best Cotton Masks in India
Cotton Masks are best to use in day to day life and are preferred as they are washable and reusable masks. Now with the newest brands entering in market, with their best designs, I suggest basically two types of cotton masks to use.
Face Mask with Adjustable Strap
As you have some folds within the mask, it is very useful as it covers our face fully. And also adjustable straps helps to use mask for long time without loosening the elastic in straps.
→ Check Cotton Face Mask with Adjustable Strap
Face Mask with Head Strap
I, myself use one one head strap. The best thing I liked about this type of cotton mask is it doesn't pain your ears and secondly is it can also be used for long term due to adjustable strap.
→ Check available Cotton Face Mask with Head Strap
Best Surgical Masks in India
Surgical masks are non-washable like cotton masks but are more effective due to their 3-layered structure which restricts bacteria through the air more effectively.
They are cheap. So please make sure you don't use it for more than 6 hours.
Surgical masks have different layers of protection so you can choose any of them from below two types.
3-Ply Surgical Masks in India
3 Layer Surgical masks are best for day to day use and it really doesn't feel suffocated even when you are running, cycling or doing your daily outdoor exercise.
→ Check available 3-Ply Surgical Masks
4-Ply Surgical Masks in India
The 4 layer Surgical masks comes with Carbon Nanosilver layer with makes it 99% protective from germs, bacteria, dust particles. This is recommended with you are mostly belong to crowded places.
→ Check available 4-Ply Surgical Masks
Check out other Coronavirus Protection Items on Amazon India right now,

Best Face Sheilds for Coronavirus

Best Sanitizers for Coronavirus
As this is virus is spread though respiratory secretions such as coughing, it's better to take first precaution by wearing the Best Mask for Coronavirus in India 2020 in public places.
It is always asked if N95 masks are better than Surgical masks and vice versa. So let me help you understand both types of masks in details.
Surgical Mask Vs N95 Mask
1. Surgical Mask
As lot of us know this simple Surgical Mask as Doctor's mask. But the question is does Surgical Mask helps prevention of Coronavirus? The answer is 'NOT FULLY'.
Surgical mask is a made of paper and other non-woven materials. They does not cover your mouth tightly from all sides.
Surgical mask for Coronavirus is okay for the people who are away from Coronavirus detected areas/locality. These masks can prevent you from tiny particles when someone sneezes in front of you.
But if you are staying in a city which has positive coronavirus cases detected, and also if you work at public places like hospitals, then you must get yourself a N95 mask.
2. N95 Particulate Mask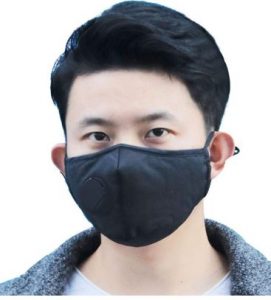 N95 Masks are the ones who are specially designed to tightly fit from all sides on your face. Here 95 means N95 mask can filter out almost 95% of particle in air which can be as small as 0.3 microns in size.
N95 masks are recommended for people who deal with coronavirus infected patients or who works at hospitals, railways stations & places which are full of crowd and has coronavirus infected people at their places. Also, I would recommend it for people living at tier-1 & tier-2 cities.
Please also note that N95 masks makes it quite difficult to breathe so they are not suitable for children, older people & people with breathing problems.
Moreover, there are N99 masks also which advised for Daily bike riders, runners,
So as long as it's a matter of safety from Coronavirus, you should get the one best suitable mask for yourself and your family. Below are the Best Coronavirus Masks in India 2020 available on Amazon India.
BEST CORONAVIRUS PROTECTION MASKS IN INDIA 2020
Please note that we are ranking coronavirus masks from 1-10. And also at last we have added Best Coronavirus Safety Masks for Kids in India also.
Vivan Face Mask (Disposable) – Best Surgical Mask in India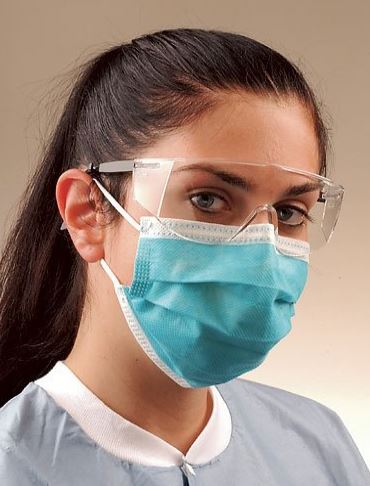 It is easy to breathe with surgical masks.
It is made of Soft material, it's light in weight, comfortable & easy to use.
Majorly used in medical, food, market sector.
These are use and throw types.
3M 8210 N95 Health Care Particulate Flu Protection Respirator and Surgical Mask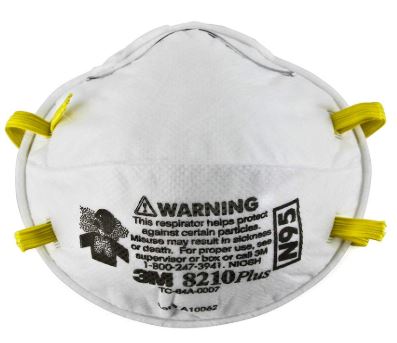 It has 95% filtration efficiency against non-oil based particles.
For secuar sealing of this mask on face it has 2-straps with welded point attached.
Nose foam has cushion for comfort.
It has Adjustable nose clip.
It is light in weight so more comfortable to wear.
Pollution Safe Reusable PM 2.5, N95, 4 Layered Filtration Anti Pollution and Anti Dust Mask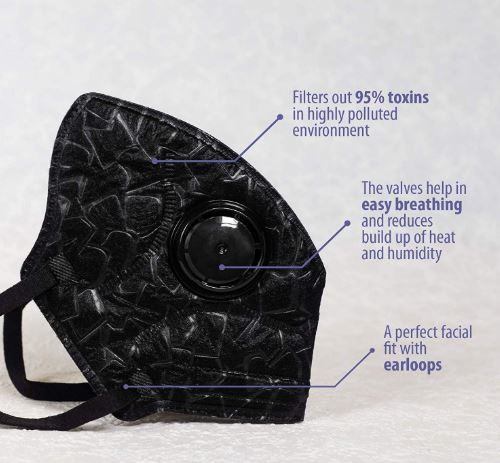 It is the Best Anti-Polution Mask for people in cities like Delhi.
It can filter out 95% of toxic pollutants in air.
It has Respiratory Valuve which prevent humidity from building inside mask.
This Anti-Dust is fit for all.
It has very good fitting on face.
3M 9504 INV N95 Dust Pollution Mask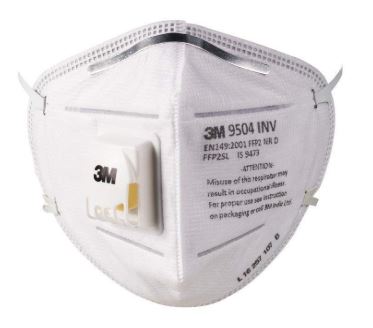 It has FFTP2 mask which is as good as N95 Pollution masks in India.
This mask is very easy to wear.
It has 3M Cool flow exhalation valve which helps to maintain accumulation of CO2 and Humdity inside mask.
This maks is very comfortable to wear.
Dettol Siti Shield Protect+ N95 Anti-Pollution Smart Mask
This is the Best N95 Mask in India 2020.
It has 3-Layer filtration from toxic gases.
It has 99% Filtration from bacteria in Air.
It has Smart Valve which keeps comfortable use.
The best thing about this N95 Mask is it is from trusted brand Dettol.
These masks are designed and tested outside India.
It is useful for children of 7+ years age.
Fabric if very soft and comfortable to skin.
3M 3M9010(5) N95 Particulate Respirator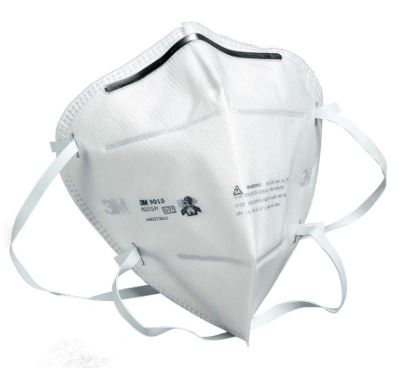 This is the Best Masks for Protection against Viruses like Coronavirus, Bird Flu. Swine Flu and SARS.
It is very comfortable to use.
It provides 95% protection from coronavirus, swine flu-like viruses.
Honeywell E-D7002/7005-BU10-IND PM 2.5 Anti-Pollution Foldable Face Mask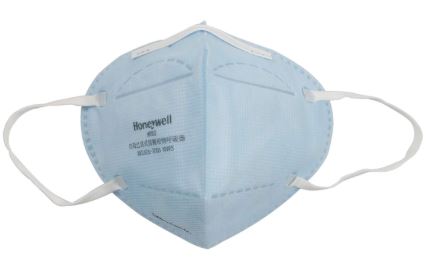 It has High quality filter media which prevents bacteria, influenza viruses from entering in.
Comfortable to use.
It has an adjustable nose clip.
Honeywell PM 2.5 Face Mask with Easy Exhalation Valve (Combo Pack for Adult and Kid)

These N95 Masks are from another trusted brand Honeywell.
This is a combo pack available for one adult and one kid.
So these are the Best CoronaVirus Masks in India that everyone should wear until we are completely safe from this virus.
You can also check our below articles:
Best Vacuum Cleaner | Buying Guide
Best Washing Machines | Buying Guide
Best Hair Straighteners | Buying Guide
Best Hair Dryers | Buying Guide